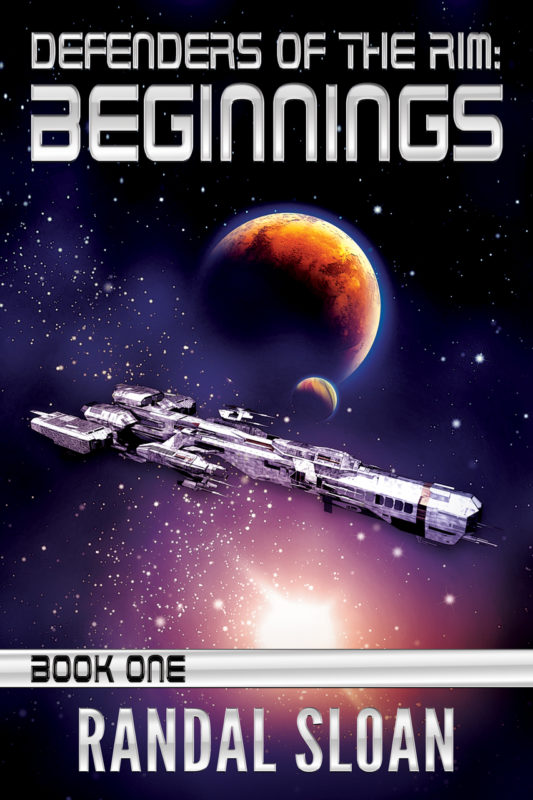 The Galactic Empire is in grave danger and apparently unaware of what's coming. Our young heroes must discover the evil plot, warn the galaxy, and still somehow survive!
Young Lieutenant Jarra Carsean, newly graduated from the Rim Patrol Officer Candidate School, is given a small ship and a crew of misfits, straight out of District Specialist Training. Can their young team come together and survive their first mission, a mission that becomes a much more difficult and risky endeavor than anyone suspects it will be? What they discover has huge ramifications for the whole galaxy and they will have to use every skill their team has to survive. Jarra carries with her a big secret that might well jeopardize her team or it may save them all and the Galactic Empire too. >>The first in the Far Future Sci-Fi Thriller series, Defenders of the Rim: Beginnings is a far future sci-fi thriller in a world that combines science that just might be possible many years in the future with a Galactic Empire, rebels and aliens.
Order Now!
Disclosure of Material Connection: Some of the links in the page above are "affiliate links." This means if you click on the link and purchase the item, I will receive an affiliate commission. I am disclosing this in accordance with the Federal Trade Commission's
16 CFR, Part 255
: "Guides Concerning the Use of Endorsements and Testimonials in Advertising."