Welcome to the Future.  Over the last couple of years, I have enjoyed bringing to my readers a possible view of the future. First in the Near Future Sci-Fi Series and now in the Far Future Sci-Fi Series.
Summer Beach Read.  Those of you who are in the US headed to the beach for that final summer trip (I guess for you Aussie's, maybe the first beach trip for the summer?), as pointed out to me by one reader, my books make a great read while at the beach. Sure you have the bad guys and difficulties to overcome, but the books always try to keep a positive attitude. That's perfect for reading on the beach.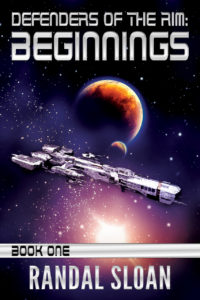 Now a plug for the Far Future series.  Book 1 is live on Amazon and it's doing ok, but it could do better.  I'm hoping some of my readers just haven't had a chance to give it a look and will do so soon.
This book is a product of last year's NaNoWriMo (National November Write Month).  It's a little different from the Near Future Series, with Galactic Empires, rebels and aliens, but it was a lot of fun to write and I think it will be fun to read.
Defenders of the Rim: Beginnings will introduce new characters and new problems to solve. It is a new series and it was a lot of fun writing it.  The new series takes place in the far future, so it's a little different but I think you'll enjoy it.  Remember those rebels, aliens, galactic empires? The Galactic Empire's the good guys, just to give it a new twist!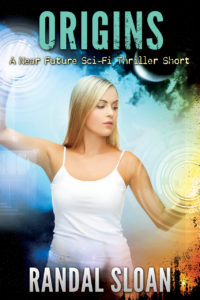 Don't forget the Near Future. It's what got us all started, and don't worry, we have a lot more to come.
Origins: A Near Future Sci-Fi Short – Keep an eye out for the forthcoming book in the Near Future series. It should be out mid-September. It will lay the beginning groundwork to tie the two series together, although I'm not giving you all of it yet! That's going to be part of the fun!!
Stay in touch.  A lot more is coming…